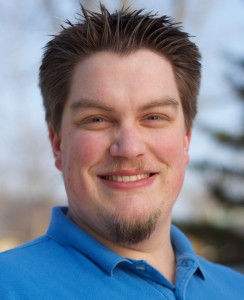 I am a rostered psychotherapist in Vermont. As of early September 2022, I have a few openings for new clients.
Most people start looking for a therapist because something about their life feels too hard to carry alone. Maybe it's a challenging relationship, a new disability, an old injury, a birth, a death, or fears about climate change. Whatever we call that experience—anxiety, depression, trauma, a life transition, or an opportunity for growth—it helps to talk about it with someone who's warm, respectful, and kind.
My hope is to help you feel more alive and fulfilled, build your courage to set aside old patterns and try new ones, and support you in finding your own path forward. The bedrock of therapy is a warm, safe, and trusting relationship. From there, depending on what you're looking for, we might use tools from narrative, Adlerian, or cognitive behavioral therapy. Some people want coaching and practical strategies; some want to explore deep inside themselves; some want both. You set the goals, and we'll work on them together.
Everybody gets stuck sometimes—nothing wrong with that. But when you've been stuck for a while, getting back on track is often easier with some extra help. I believe in empathy, compassion, candor, and a bit of humor, and I'd like to support you in crafting a future you'll love.
People sometimes ask what I specialize in. It's a hard question, partly because I have a lot of therapeutic interests but mainly because I believe that people are wonderfully complex and that most things people bring into therapy connect into many other parts of their lives, defying easy categorization. Sometimes depression is also relationships and career and health and insomnia and climate change and… you get the idea. Sometimes everything is everything.
But, in case it helps you see me more clearly, my specialties include supporting college students, new parents (especially new dads!), creative folks, and people with very high intelligence. I often work with folks who are navigating some sort of life transition and need some help figuring out what they want and how to make it happen. I also really love working with people who've never been to therapy before and are feeling kind of apprehensive or ambivalent about it.
When people talk about coming to therapy, problems are often the initial focus. It's easy to lose sight of some other questions: what makes you thrive? What brings you to life, animates you, nourishes you, and sustains you? Therapy often ends up being about the process of making more space in your life for what truly matters.
If any of these mirrors reflect your own face back to you, it might be interesting to try working together. I look forward to meeting you!
You're welcome to set up a free 15-minute video intro call by clicking the Request Appointment button below. If email is more comfortable, please feel free to contact me via secure message through my Psychology Today profile.